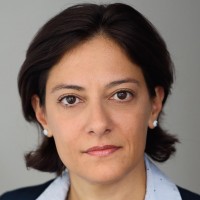 Oana Popescu Zamfir – Director
Editor-at-large of Foreign Policy magazine Romania, contributor to Stratfor, Aspen Review and other international publications. Formerly a journalist and then Foreign Affairs Adviser to the Romanian Senate President, she was also Programmes Director of the Aspen Institute Romania. In 2016 she served as State Secretary for European Affairs at the Romanian Ministry of Labour, Family, Social Security and the Elderly.
Oana is an expert in foreign affairs and political strategy, often invited as a commentator and analyst on TV and radio and as a university lecturer. She carried out research projects for the European Council on Foreign Relations and the Swedish Crisis Management Research and Training Institute (Crismart).
Oana Popescu was a Fulbright grantee at Yale University. She also served as Teaching Assistant to the former UN Secretary General advisor Charles Hill and to the prominent historian Paul Kennedy. She holds a Master's Degree in Conflict Analysis and Resolution from the National School of Political and Administrative Studies, Bucharest.
Contact info:
E-mail: oana.popescu@global-focus.eu
Twitter: @oanapope
Rufin Zamfir – Programmes Director
Rufin  coordinates the center's research activity on the Balkans area, participating in and organising thematic events and producing analytical content. He coordinates the more recent programme on Security and Asymmetric Threats (radicalisation, terrorism, hybrid war, cyber warfare).
Rufin Zamfir has a Masters degree in Communication at the National School of Political and Administrative Studies in Romania (graduation thesis on Normalisation of Serbia-Kosovo relationship dialogue) and studied Terrorism Studies and Political Violence at St. Andrews University, Scotland.
He is a constant contributor to Foreign Policy magazine, Romanian edition and a passionate geopolitical analyst and blog writer. He previously also wrote more than 50 articles on Western Balkans political and social issues for the Centre for Conflict Prevention and Early Warning's weekly strategic analysis newsletter.
Rufin is also a business consultant, having directed and implemented projects in Croatia, Serbia, Greece, Bulgaria.
Contact info:
E-mail: rufin.zamfir@global-focus.eu
Twitter: @Rufin_Z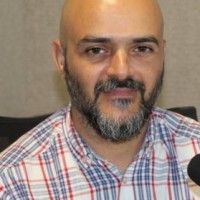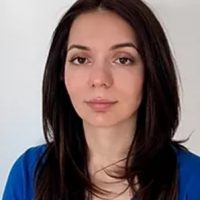 Iulia Joja – Senior Researcher
Iulia-Sabina Joja is currently a DAAD Post-Doctoral Fellow at the Foreign Policy Institute of the Johns Hopkins School of Advanced International Studies in Washington, DC, where she researches Black Sea security. Iulia will be teaching European security as an adjunct professor at Georgetown University. She is a fellow at the Foreign Policy Research Institute and a contributor to War on the Rocks and The American Interest.
Iulia served as adviser to the Romanian Presidency and as deputy project manager at NATO Allied Command Transformation in Norfolk, Virginia. She has also worked with the Romanian delegation to the United Nations in New York, the European Parliament and the Romanian Ministry of Foreign Affairs. She has been a visiting scholar at the Center of Military History and Social Sciences of the German Armed Forces in Potsdam/Berlin. She has lectured at the Bucharest University of Economic Studies.
Iulia defended her PhD thesis on Romania's strategic culture—published by Columbia University Press in 2019—and holds an MA in International Conflict Studies from King's College London War Studies Department. She did her Bachelor degree in Political Science and International Relations at Freie Universität Berlin and the National School of Political and Administrative Studies Bucharest. Her research areas include Black Sea and Transatlantic
security and defense, strategic cultures and foreign policy analysis.
Contact info:
E-mail: iulia.joja@global-focus.eu
Twitter: @IuliJo
Ana Maria Luca – Senior Researcher
Ana Maria has joined GlobalFocus Center in June 2019. She covers radicalization, violent extremism, terrorism, ethnic conflicts.  She also works in the Security and Asymmetric Threats Programme on research related to disinformation and malign influence.
She previously worked as an editor for the Balkan Investigative Reporting Network and a correspondent covering Romania for Balkan Insight. In 2016 she served as a spokesperson to the Minister Delegate for the Diaspora in the Romanian Ministry of Foreign Affairs and as editor-in-chief of the International Politics Department of the Romania national news agency AGERPRES.
During 2008-2016 she was based in Beirut, Lebanon, where she covered Middle Eastern security, regional and international politics, terrorism financing and extremism for NOW News, a regional political analysis publication.
She holds a Master's Degree in International Affairs from the Lebanese American University, Byblos, with a thesis in ethnic conflict and radicalization and an MA in Anthropology from the National University for Political and Administrative Studies, Bucharest with a thesis on the Korean Wave, soft power and embodiment of popular culture. She has a BA in Journalism from the University of Bucharest.
Contact info:
E-mail: ana-maria.luca@global-focus.eu
Twitter: @AnaLucaTouma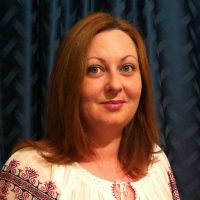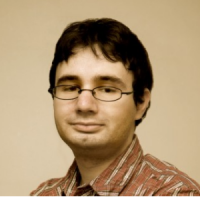 Octavian Manea – Managing Editor "Eastern Focus"
Octavian is the managing editor of Eastern Focus published by GlobalFocus Center. He is also writes on  transatlantic relations and security.
He has a background in journalism and writes for the weekly Revista 22 and the monthly Foreign Policy Romania, and collaborates with the Small Wars Journal website. In 2010, Freedom House Romania named him "Journalist of the Year" in the Foreign Policy and European Affairs category.
Octavian was a Fulbright Junior Scholar at Maxwell School of Citizenship and Public Affairs (Syracuse University) where he received an MA in International Relations and a Certificate of Advanced Studies in Security Studies.
Contact info:
E-mail: octavian.manea@global-focus.eu
Dani Sandu – Senior Researcher
Dani Sandu is a social scientist with a rich background in public policy working for CEE national and local governments, the World Bank Group and the European Commission. He is currently pursuing a doctorate at the European University Institute, in Florence and is a visiting exchange student at New York University.
His area of research is on the social and economic effects of authoritarian legacies. Additionally, he conducts research in democratization and development. Currently, he is focused on the development of machine learning and automated text analysis algorithms that identify, operationalize and measure political indoctrination, particularly in educational textbooks. Previously he worked in areas of social policy, social marginalization.
His current work builds on more than 10 years of experience in civil society and recent advances in machine learning and economics. Dani is also a media commentator, lecturer and one of the founding members of Romania first fact-checking organization and the first data-illustrating initiative.
Contact info:
E-mail: office@global-focus.eu
Twitter: @DaniSandu7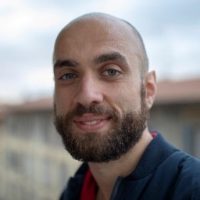 Sorin Cucerai – Associate Researcher
Columnist and political analyst. He graduated from the Faculty of Philosophy of the University of Bucharest, specializing in moral and political philosophy.
He is also a Junior Research Fellow of Centro per Centro-Oriental Europe in Balkani, Università di Bologna, Italy and a founding member of the Romanian Society of Political Sciences.
Contact info:
E-mail: office@global-focus.eu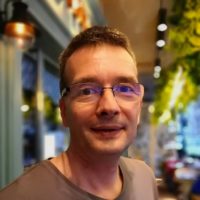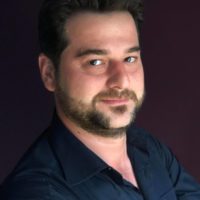 Bogdan Nedea – Senior researcher
Foreign policy analyst and an expert on the former Soviet space. He is a contributor to the Romanian version of the Foreign Policy magazine and a commentator for Balkan Insight. He specializes in conflict resolution and religious radicalism.
He is the co-author of the Energy Security Strategies in the Wider Black Sea Region (Curtea Veche Publishing house, 2010) and Religion and Conflict, Radicalization and Violence in the Wider Black Sea Region (ISPRI Publishing house 2012) published projects. One of the latest projects he participated in is The East –West Caspian Sea – Black Sea Strategic Corridor (ISPRI Publishing house 2014) as well as The European Union's Eastern Partnership Today: Politics Dynamics, Perspectives (Cambridge Scholars Publishing, 2015).
He is the editor of the GlobalFocus Center newsletter on COVID-19-related regional disinformation.
Contact info:
E-mail: office@global-focus.eu
Twitter:@BogdanNedea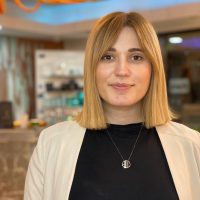 Ana Maria Teaca– Senior Researcher
Ana Maria Teacă joined a senior expert and program manager, covering mainly EU enlargement and neighborhood issues, democratization and transition processes as well as social policies, with a keen interest on vulnerable groups and children's rights.
She joined GlobalFocus in 2013 as a volunteer. Over the years she took several roles in the organisation and in 2015 managed her first important project, the Romanian Expertise Database project.
She served as was chief of staff and EU Affaires advisor to the State Secretary of EU Affairs in the Ministry of Labor of Romania, during 2016-2017.
Ana Maria Teacă holds an MA with distinction in European Studies and International Relations at the University of Bath and Humboldt University. In 2012 she was a bluebook trainee at the European Commission, in DG NEAR.
Contact info:
E-mail: ana.ianus@global-focus.eu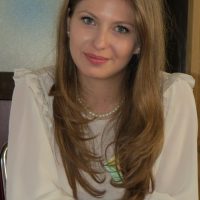 Adela Alexandra Iacobov

–  Researcher
Adela Iacobov is based in London, where she works in political and regulatory monitoring. She holds a Master's degree in European Studies from King's College London and a BA in Politics, Philosophy and Economics from the University of York. Adela has previously worked as a research assistant and King's College London and was an intern on the Brexit team of the British think tank Institute for Government. She has also completed a traineeship at the European Commission's London Representation and an internship at the Embassy of Romania to the United Kingdom.
Contact info: office@global-focus.eu

Vlad Iavita – Junior Researcher
Vlad works on the Asymmetric Threats Programme. He has previous work experience for the Romanian Cultural Institute in London and the UCL Politics Society, which he co-founded.
He is studying in his senior year of the BA History, Politics and Economics programme at University College London (UCL). Other relevant training experiences are his participation in the International Affairs Student Conference "Global Research Summer School" in both 2017 and 2018 and Debating Competitions.
Contact info:
E-mail: office@global-focus.eu
Twitter: @IavitaVlad