GlobalFocus Center is set to develop the first Democratic Resilience Index with support from the Black Sea Trust of the German Marshall Fund and the European Commission.
Unlike existing tools, this instrument will not measure the quality of democracy, but rather its sustainability/ capacity to withstand challenges, both internal (populism, authoritarianism, resistance to change/democratic reform within institutions, etc.), and external (from state or non-state actors, as a form of hybrid attack, or campaign to undermine democratic values or project influence by destabilisation).
With democracy under pressure around the world and, particularly concerning, in Central and Eastern Europe, the project's raison d'etre is obvious. The final goal is to design an early warning tool able to explain the erosion of democracy where it happens and raise the alarm when a particular country gives indications that it may be backsliding.
The Democratic Resilience Index will first be tested in Romania and the Republic of Moldova, then across Central and Eastern Europe (including non-EU states in the Eastern Partnership and the Western Balkans) and beyond.
A series of videoconferences on April 10 and 13 kicked off a timely debate on defining, framing and measuring democratic resilience, just as measures to stem the pandemic in multiple European countries provide a living laboratory for the study of resilience to the potential abuse of emergency powers.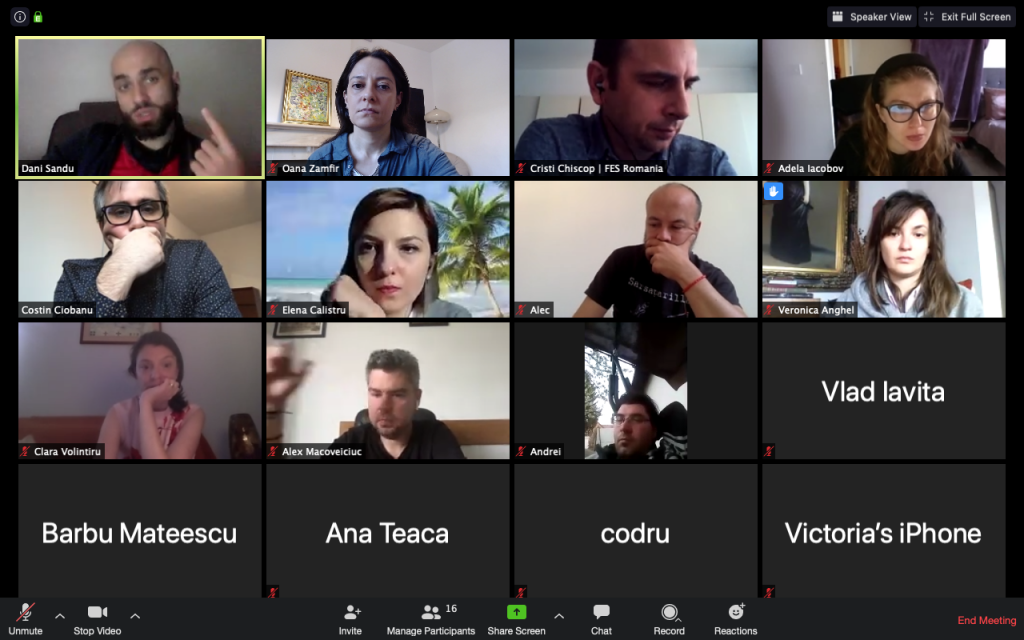 These initial conversations involved 26 top experts from the two pilot countries, joining online from all corners of the world, where their academic or professional careers have taken them: from Stanford and Toronto, to London, Florence, Paris and Frankfurt, as well as Chișinău (Republic of Moldova), Bucharest, Cluj Napoca and Timișoara (Romania). The project will continue to elaborate the draft methodology, soon to be tested with regional partners across Central and Eastern Europe and the Western Balkans, to ensure robustness across all different contexts.
GlobalFocus is an independent international studies center and think tank which produces in-depth research and high-quality analysis on foreign policy, European affairs, good governance, security and development.
The center has developed in 2017 the Propaganda [and Malign Interference] Permeability Index applied to 10 countries in the Black Sea region and the Western Balkans.
For more info:
Oana Popescu Zamfir : oana.popescu@global-focus.eu